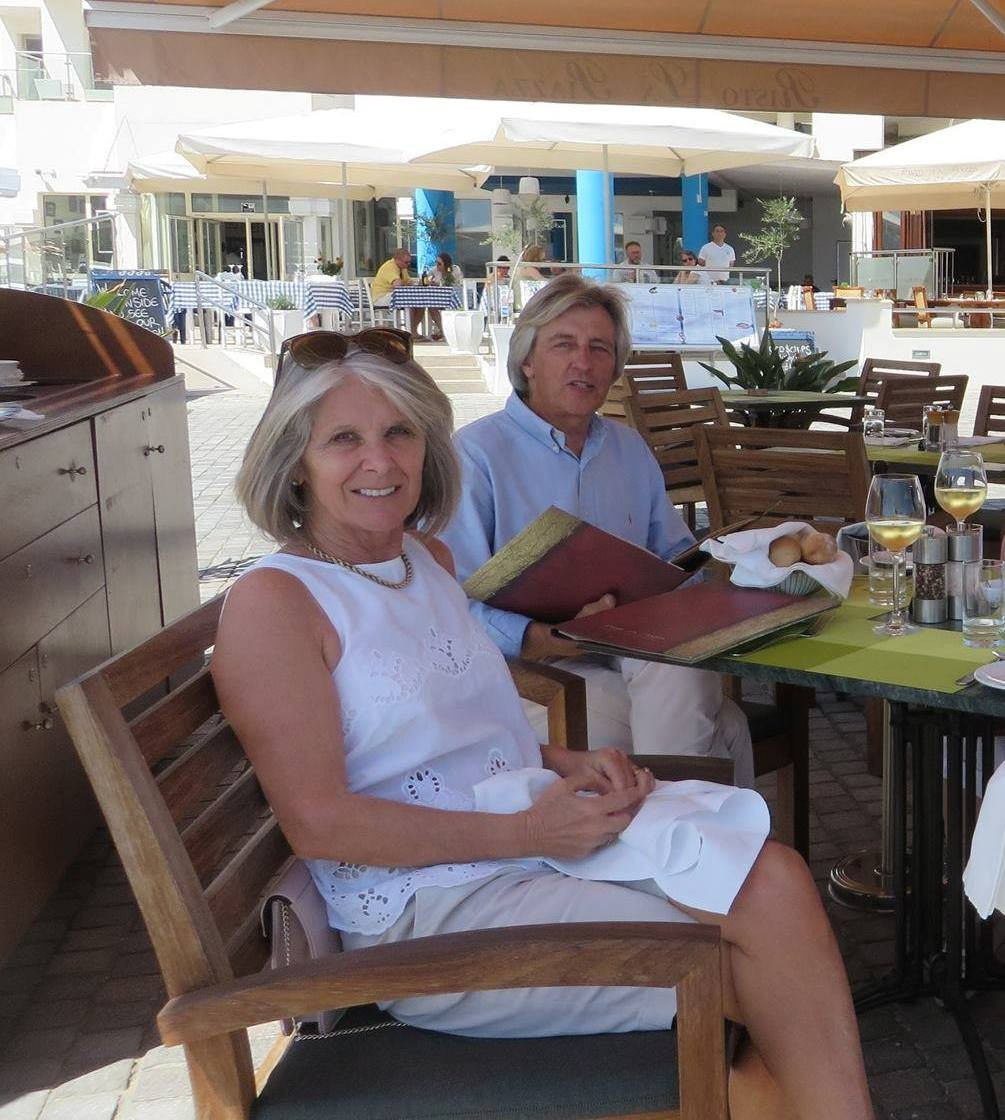 Meet Paul and Kay Frost, a husband and wife team, living in North Cyprus for more than 15 years now.
'We came from very busy backgrounds in the UK with Paul running his own electrical and internet installations company, and I (Kay) was a Chartered Accountant.
Now we enjoy a Mediterranean lifestyle and wish to share as much of this enjoyment with our visitors as possible.
Come and see us at the campsite!'
We were introduced to camping in the UK, being cold and wet it should have put us off camping for good, it did not. We had a fantastic time and in 2015 we found the location for our camping site here in Cyprus with its reliable climate, warm sea and beautiful scenery it provides the perfect setting for your holiday.
Paul looks after the site and guests to make sure you have every thing to enjoy your holiday.

Kay who came up with the idea for the site, looks after the administrating and bookings.
The Enchanted campsite team is preparing the campsite with the advice and help from environmentalists, local government and the tourism board and implement their recommendations. We have strived to achieve the highest safety standards and rules expected.

We have talked to holiday makers and asked what they want from a camping holiday, and we believe we have now achieve it.

We always welcome feedback and ideas, so feel free to contact us for a chat.